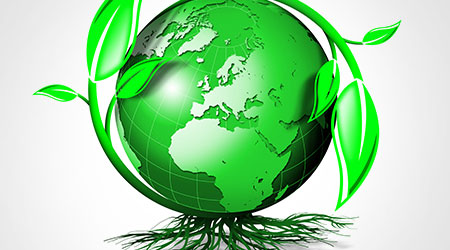 If you know someone that cares deeply about the environment, and is also a big fan of cows, why not try to pick out presents that are perfect for them? There are all kinds of amazing, eco-friendly gifts that are perfect for the cow lovers in your life.
Tote Bags That Feature Cows
Plastic grocery bags produce a lot of waste. Instead of using bags that will need to be thrown away, it's better to choose a canvas tote bag that you can use again and again. There are all kinds of different reusable bags on the market, and as you might expect, there are plenty of options with a cow design.
If you shop around, you should be able to find a cute bag that includes cows in some way. You may even be able to give the recipient more than one bag. It's likely that these bags will see a lot of use. This is the kind of gift that will really be appreciated.
Cow-Shaped Dryer Balls
Dryer sheets can help to keep your clothing soft, but they aren't very good for the environment. Dryer balls are a reusable, eco-friendly alternative. A lot of the options on the market right now come in cute shapes and style. As you might expect, you can find dryer balls in the shape of cows.
This is a smaller gift that can be used as a stocking stuffer or as a supplement to a larger present. This is a cute-yet-practical present that is sure to have a big impact.
Cow-Print Thermal Mugs
A lot of people love to get coffee from their favorite coffee shop each morning. Unfortunately, the disposable cups these shops use aren't always great for the environment. A thermal mug can be reused over and over again, and it can also keep coffee warm for longer. Best of all, you can find mugs that have a cow print.
If you give someone a mug like this, they're sure to enjoy their coffee even more. This is the perfect present for someone that struggles to make it through the day without their coffee. Since there's a lot of demand for these mugs, you should be able to find plenty of cow prints and patterns.
Cow Clothing Made From Sustainable Materials
What's better that a t-shirt that features a cow? A cow shirt that is made using recycled or sustainable materials! A growing number of clothing companies are focused on sustainability, which is why you should have no shortage of cute clothing options.
In many cases, when you order clothing like this, the tag will talk about the company's environmentally-friendly or sustainable business practices. The gift recipient will love seeing the cow design, and they'll love learning about how the clothing was made even more.
If you're looking for an Eco-friendly gift for a cow lover, you'll find that there are all kinds of great options to choose from. Start looking at potential gifts and see if you spot anything that stands out to you.